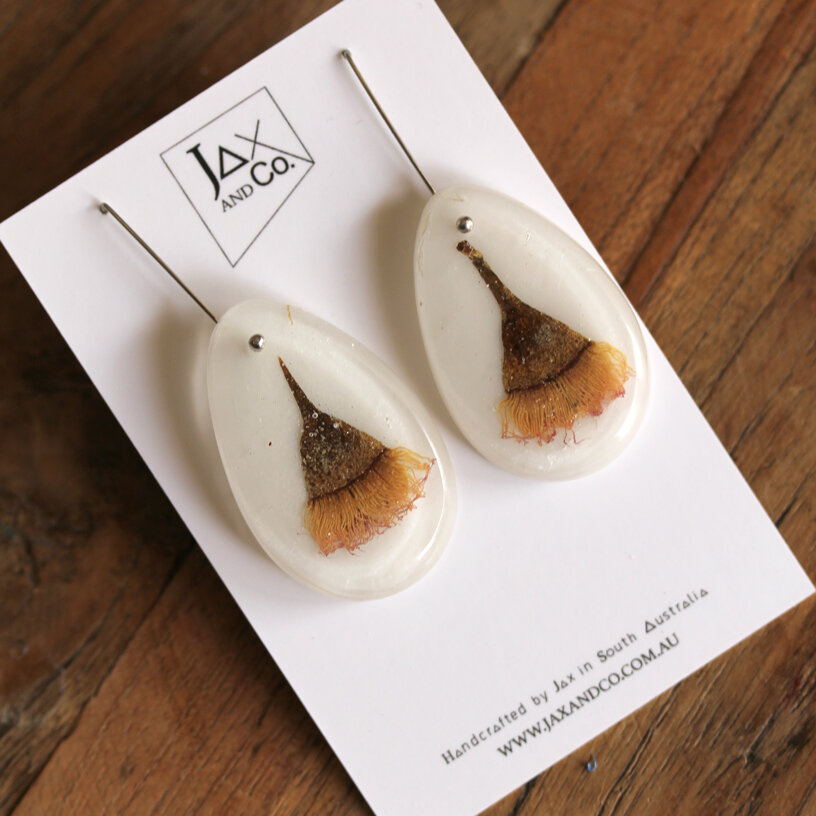 Small Gum Earrings
These beautiful earrings incase mixed Australian botanicals picked from my garden. The botanicals have been preserved and set clear resin.
The resin is clear with mixed dried local botanicals.

Each earring is 2.5 x 3.5 x 0.5 cm (approx.)

The earrings sit on hypoallergenic stainless steel drop hooks.

Each earring weight is less than 5 g.
All products are designed and handcrafted by Jax in her South Australian studio.
Each piece is completely unique.
Although resin is durable, it has glass like qualities and is prone to scratches, cracks or damage if adequate care is not taken. Do not drop onto a hard surface.
You will sometimes find bubbles in my jewellery-: I choose to leave some in as I love the added dimension and wonderful underwater feel they give my pieces. As each piece is handcrafted you also may find small holes or bumps on closer inspection.

If you would like a piece custom made with your chosen size, shape and colour; please get in touch - here. and we will work something out together.