Medium Soft Pink Ring - X Chunky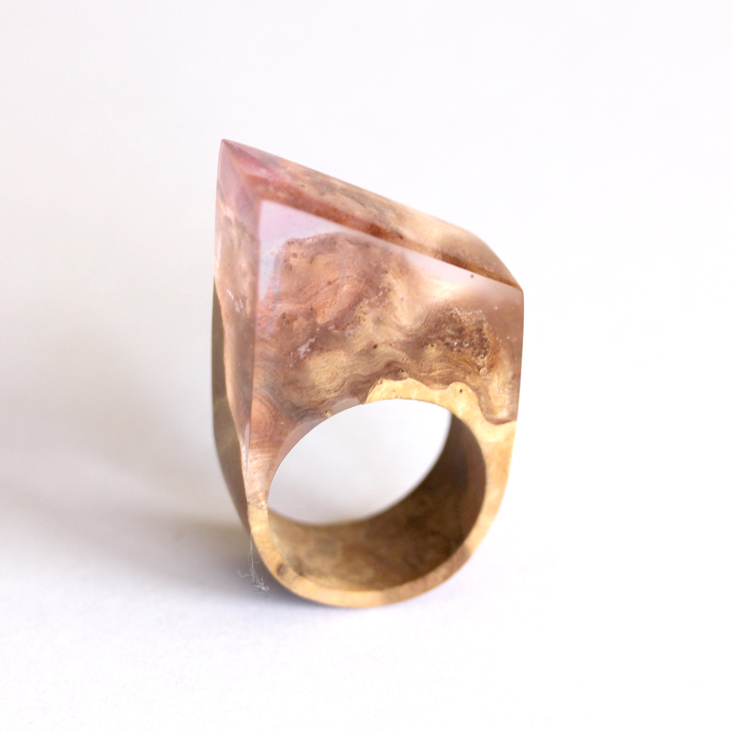 Medium Soft Pink Ring - X Chunky
This statement piece is made from Australian, sustainably sourced White Mallee Burl timber.
The resin is soft pink in colour.

This Ring is size - P 1/2 (UK & AUS), 8 (US) - 18.2 mm diameter

The top of the ring sits 25 mm off the finger in height and it is 14mm wide
If you are unsure of your ring size - measure one of your current rings across it's diameter for guide.
All products are designed and handcrafted by Jax in her South Australian studio.
Each piece is completely unique.
Please Note:
Resin has glass like qualities and; like glass is prone to scratches if adequate care is not taken.

Resin and Wood do not like humidity and can separate with excessive moisture.

You will sometimes find bubbles and small imperfections in my jewellery-: This is due to it's handmade nature and I love the added dimension they give my pieces.

If you would like a piece custom made with your chosen size, shape and colour; please get in touch - here. and we will work something out together.