Medium Aerial Ocean Half Moon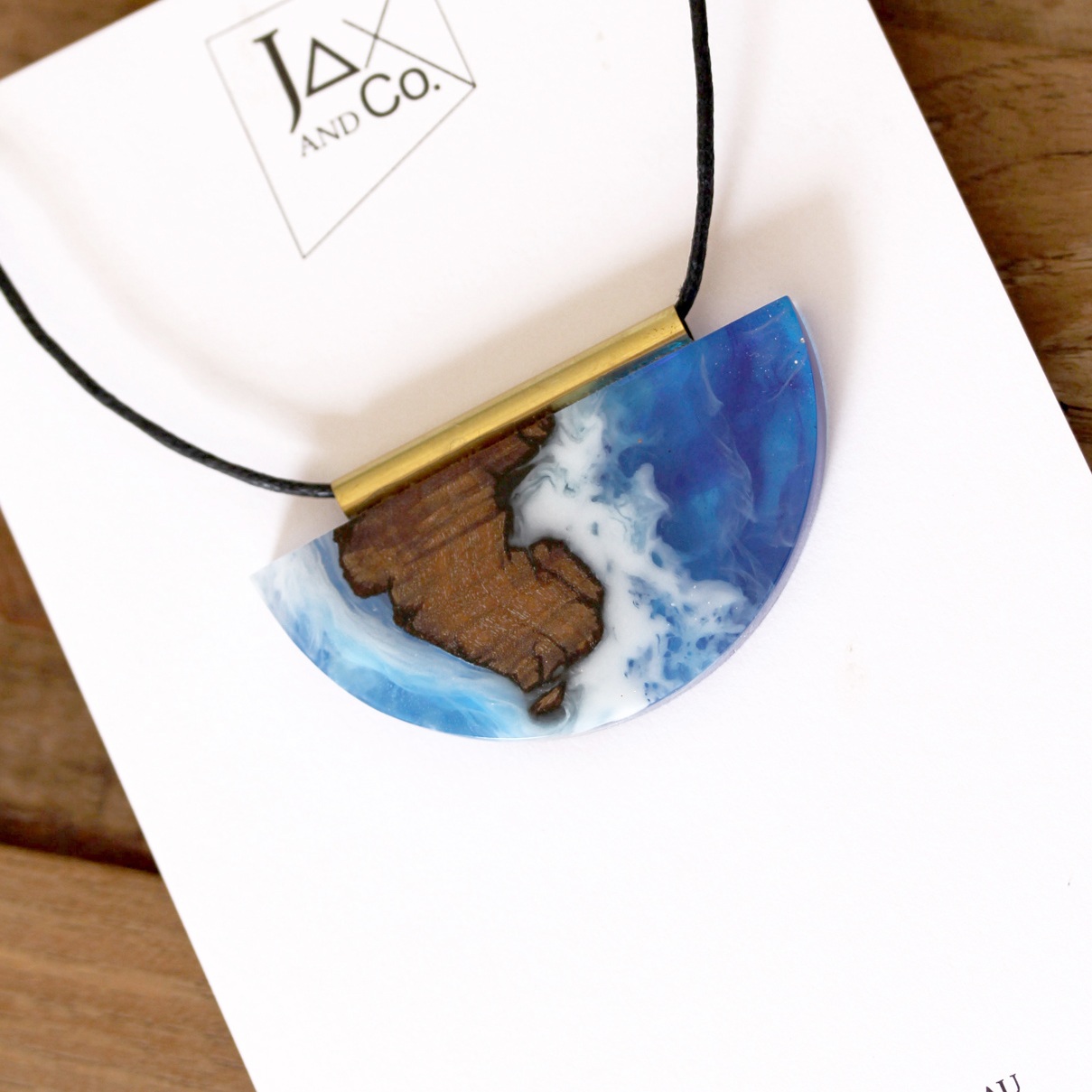 Medium Aerial Ocean Half Moon
This statement pendant is made from Australian, sustainably sourced Red Mallee Burl timber.
The resin is a mix of colours layered to produce an aerial ocean feel

This piece is 3.5 x 6.5 x 0.8 cm (approx.)

This piece sits on an adjustable waxed cotton cord that runs through a brass bar. At it longest sits at approx. 32 cm.
All products are designed and handcrafted by Jax in her South Australian studio.
Each piece is completely unique.
sold out
Please Note:
Resin has glass like qualities and; like glass is prone to scratches if adequate care is not taken.

You will find bubbles in my jewellery-: I choose to leave some in as I love the added dimension and wonderful underwater feel they give my pieces.

If you would like a piece custom made with your chosen size, shape and colour; please get in touch - here. and we will work something out together.